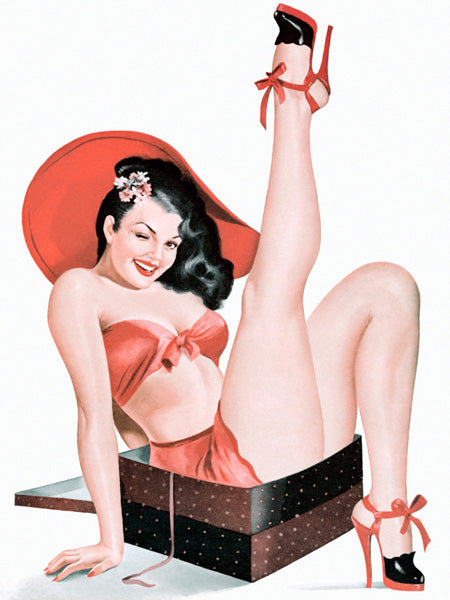 Vibrators.com - The Easiest Place To Buy The Perfect Vibrator
PriveCo operates Vibrators.com because if you want to buy a vibrator, you probably also want that purchase to be as private as possible. Vibrators.com takes a professional, responsible approach to selling vibrators. You won't find nudity or pornography on the website, just vibrators and advice on how to choose a good one.
Vibrators.com employs a team of experts to choose ONLY THE BEST VIBRATORS. Our selection is uniquely curated so that every vibrator we sell, regardless of price, will be the best of its kind. With 25 plus years of experience selling vibrators, Vibrators.com is a great place to choose one.

Vibrators.com uses pin-up art for a few good reasons. For one, it isn't exploitive. If we had a model pose for a photo on Vibrators.com it might be something that they grow to regret. It is embarrassing to have your photograph associated with vibrators and sex toys. Pin-ups aren't photos, they are fictional illustrations. Pin-up art is also sexy in a way that women can appreciate. The pin-ups aren't wildly out of proportion. Their curvy shape and fun expressions are a more wholesome option.

We hope you enjoy the products and appearance of Vibrators.com. We have used our unique set of PriveCo values and beliefs to make it a comfortable place to shop.