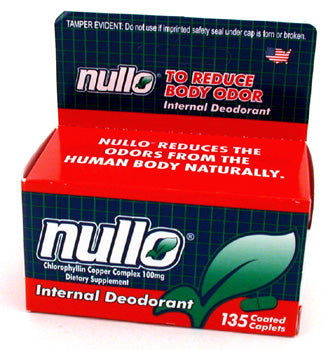 The Worst Valentines Gifts of 2008 - February 11th, 2008
The Worst Valentines Day Gifts of 2008

Valentines Day puts a lot of pressure on men and women. They feel pressure to find that perfect gift. Unfortunately, this pressure causes stress out and stress causes embarrassing mistakes. This year, take the advice of ShopInPrivate.com and avoid certain products.

ShopInPrivate.com is known for offering people the ability to shop in private for embarrassing items. This year, to save embarrassment, they created a list of Valentine's Day gifts to avoid.

Worst Valentines Day Gifts for Women

Breast Enhancers - Yes, it;s true that the majority of the male population would buy their girlfriends breast implants if they could afford it, but getting their girlfriends to agree to it? That's another story. If your girlfriend opens these on Valentine's Day, you'll be guaranteed a lonely night at home with your hands full.

The Strippers Guide to Looking Great Naked - This gift does not encourage your girlfriend try some new things, this gift looks your girlfriend right in the face and spits the words, "You look horrible naked!" She will never feel confident again, and you will never know romance again. Good going.

Women's Rogaine - Women with thinning hair are way more sensitive about the whole thing than men. If you got her this, she would beat the living daylights out of you, kick you out and lock the door, and then use it.

Ovulation Predictor Test by First Response - This gift just filled the room up with a cold creepy feeling. Now she wants to run away and change her name. Moving too fast, there, buddy. You just met her at the karaoke bar last month.

The Worst Valentine's Day Gifts for Men

Nullo - Internal Deodorant - Sure, men have their own, natural foul odor, but this isn't going to take care of that. I heard tomato juice helps a little.

Sta-Erect Spray - Not exactly the ego feeding, Studly Man of the Year Award you were expecting to find in the box, was it. Well, it really should've been.

Cheap Date Blow Up Doll - This is what she goes out and buys you after finding the Breast Enhancers you hid in the closet in a heart shaped basket. I told you you'd have your hands full. Happy Valentine's Day.

Razorba - This is her way of subtly saying, "I'm sick of shaving your back! Shave your own darn back!" Not quite the right way to go about it. Valentine's Day is a special day the two of you should happily shave each other. I'd advise saving the Razorba gift for their birthday, or sneak it under their pillow the night before you plan to go to the beach. Now that's more appropriate planning.

Those are some fairly terrible Valentine's Day presents. Regardless, business is booming at ShopInPrivate.com. People enjoy buying all sorts of items in their private environment.

About ShopInPrivate.com
ShopInPrivate.com sells anything that would be embarrassing to buy in the store or pharmacy. If you have an embarrassing condition that needs attention, you can shop in private for a cure at ShopInPrivate.com. The purchase will be easy, delivery will be fast, and we hold your personal information in the strictest of confidence. We just want you to remember that some items are best purchased for oneself.
Tom Nardone the President of ShopInPrivate.com is available for questions, comments or conversations at 1-800-809-0610.