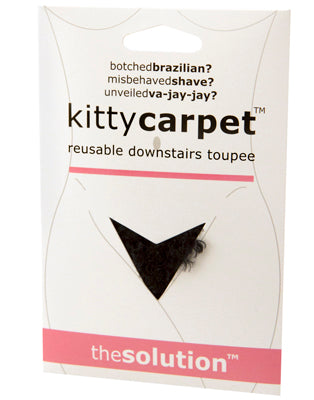 The Worst Christmas Gifts of 2011 - December 13, 2011
The 10 Worst Christmas Gifts of 2011
Each year, as a public service,
ShopInPrivate.com
– The World's Most Private Store releases a list of gifts to avoid. You see, we sell items that are embarrassing to buy. Products that solve personal issues and embarrassing conditions are a specialty. Unfortunately, people can get confused and try to give these items as gifts. Let's work together to spread this warning and prevent any offenses.
10. Pheromone Deodorant
– When you give someone a gift, you say something about what you think of them. This gift says "I think you are sweaty, smelly, and you can't find a mate on your own."
9. A Nose Hair Trimmer
– Every December we sell hundreds of nose hair trimmers. This year nose hair trimmer sales are up 800% from November to December. Why people? Why?
8. The Snore Stopper
– Says "When I said I do, I didn't sign up for this crap."
7. A Hip Slimming Cushion
– This is an uncomfortable cushion that you sit upon with the (false?) hope that it will make your hips slimmer. Nope.
6. Anything from the Women's Sexual Wellness Category
– Buying sex toys for your wife or girlfriends is quite common and most likely OK, but Sexual Wellness and Sex Toys are two totally different categories. Stay way away from the former.
5. Anything We Sell For Men
– Honestly, we don't sell a single item that you should give to a guy for Christmas. We have nothing positive. Any increase in sales during this season must be people torturing their relatives.
4. The EZ Zit Popper
– I'm actually retching a little as I type this.
3. C-Section Scar Eraser
– The woman gave you a child. She created another human being inside her abdomen! Deal with the scar, dude.
2. The Neckline Slimmer
– Is sort of like a bowflex for your chin. They sell it in the same way too, with a late night commercial that preys upon the drunk and lonely.
Finally, The Worst Christmas Gift of 2011:1. Kitty Carpet
– This almost indescribable product is temporary, replacement, pubic hair, a merkin. It comes in black, blond, and hot pink. We really can't think of when you would need it, but we sold 10 of them the first week we had it.
About
ShopInPrivate.com
ShopInPrivate.com is the world's most private store. We sell anything that would be embarrassing to buy in person. If you have an embarrassing condition that needs attention, you can shop in private for a cure at ShopInPrivate.com. The purchase will be easy, delivery will be fast, and we hold your personal information in the strictest of confidence. We just want you to remember that some items are best purchased for oneself.
Tom Nardone, President of ShopInPrivate.com, is available for questions, comments or conversations at 1-800-809-0610.