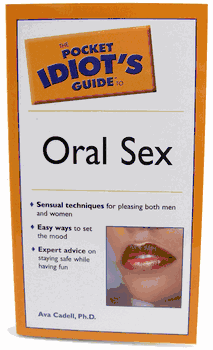 The Worst Christmas Gifts of 2006 - Nov. 22, 2006
Since 1998 ShopInPrivate.com has proudly sold embarrassing items in the world's most private shopping environment. Each year we also bring you a list of the worst Christmas gifts. Here are the worst Christmas gifts of 2006.
10. Oops! Disposable Underwear: Take the annual disappointment that comes with your yearly gift of socks and underwear. Combine that disappointment with a commentary about bodily functions. Oops!
9. Male Sexual Function Products: With names like ManDelay, Stamina RX, and Rejoyn these products sound more like a playground joke than a cure. This year we are choosing them all.
8. Padded Butt Underpants For Men: How does a person explain the use of these when they take off their pants? "Oh, those. I wear them because my chair at work is uncomfortable." just doesn't sound convincing.
7. The Razorba Back Shaver: There is only one way to remove your back hair without enlisting the help of another person. It is called the Razorba. It is a strange invention and horrible gift idea.
6. Grapefruit Flavored Feminine Wash: If a woman wants to smell and taste like citrus that is her business. It is not yours.
5. Anal Bleaching Cream: Repeats on this list are rare, but how can we not include anal bleaching cream again? We can't believe people are actually buying it.
4. Smaller Condoms: In 2004 the worldwide supply of small condoms was given a devastating blow. Lifestyles, the #1 maker of snugger condoms discontinued their product. We (and our customers) were devastated. Finally, in 2006 a new manufacturer has introduced a small condom. Cause for celebration? Maybe. On Christ's birthday? Nope.
3. Femtone Vaginal Weights: Exercise equipment seems to be a fairly strange holiday gift to begin with. Kegel exercise equipment elevates the situation to really weird.
2. A Stripper Pole: The maker of this stripper pole claims that pole dancing is the latest fitness fad. We have to wonder among who? In 6 months we have only sold two of them.
...and the worst gift idea for 2006 is:
1. The Idiots Guide to Oral Sex: Some gifts say "I love you". Some gifts say "I care about you". This gift says "Hey dumbass, you stink at oral sex".
About ShopInPrivate.com
ShopInPrivate.com sells anything that would be embarrassing to buy in the store or pharmacy. If you have an embarrassing condition that needs attention, you can shop in private for a cure at ShopInPrivate.com. The purchase will be easy, delivery will be fast, and we hold your personal information in the strictest of confidence. We just want you to remember that some items are best purchased for oneself.
Tom Nardone the President of ShopInPrivate.com is available for questions, comments or conversations at 1-800-809-0610.