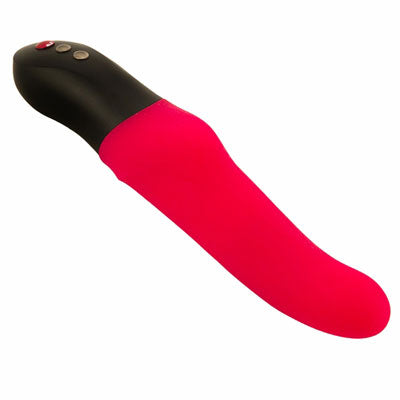 The Vibrator of the Year 2013 Is... Jul. 19, 2013
Vibrators.com is excited to announce our 2013 Vibrator of the Year. Each year Vibrators.com tests hundreds of sex toys for sound, vibration, and other important factors, and chooses only the best to feature on Vibrators.com. The best vibrator we find is awarded the coveted Vibrator of the Year award.

As we test vibrators, we compile all of the data and then at the end of the year we name a "Vibrator of the Year." We even have a website devoted to the award, where you can check out past winners: VibratorOfTheYear.com.

This year's award winner:

The Stronic Eins is Vibrators.com Vibrator of the Year 2013. This might be a bit of a misnomer, considering that the Stronic Eins calls itself a "pulsator" rather than a vibrator. Instead of a standard vibrator motor, the unbelievably strong Stronic Eins houses a weight that rocks back and forth inside it. This motion causes a brand new movement that feels more like intercourse than the traditional vibrator. The Fun Factory Stronic Eins features programs that move the weight slowly or fast, so women can customize their pleasure experience. It's the best sex toy out there for g-spot stimulation. There is no other vibrator like the Stronic Eins, and it is a leap forward for the sex toy industry as a whole. Find the Stronic Eins here at Vibrators.com.

About Vibrators.com: Vibrators.com helps you find the perfect vibrator for you, in a private, safe, and professional environment. Vibrators.com takes the best sex toys and features them on our website. This saves customers time and effort during their shopping experience. We know that professional people want good, solid advice about vibrators and sex toys, so they can choose a vibrator they'll love.

Tom Nardone, the founder and President of Vibrators.com is available for questions, comments or conversations at 1-800-809-0610.