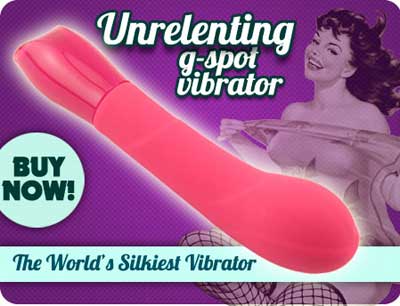 The Ten Best Vibrators of 2013 - January 21st, 2013
Vibrators.com is excited to announce our picks for the Top Ten Vibrators of 2013. Our experts have scientifically tested all the vibrators on market to bring you a list of only the best. Find them here:
http://www.vibrators.com/top-ten-vibrators-2013.html
Vibrators are improving every year, as technology advances and becomes more readily available. Our new favorite vibrators are made of high-quality, body-safe materials. They feature easy-to-use controls. They may use rechargeable lithium batteries instead of traditional batteries. More importantly, they feel amazing. These vibrators feature multiple speeds and vibrate intensely, with intuitive, stimulating vibration patterns. They're also quiet and discreet.
At
Vibrators.com
, we test every vibrator on the market for sound and vibration. We examine the materials, functions, vibration patterns, feel and quality of each vibrator. We only carry the best of the best, to make shopping easier for women. The vibrators we chose to be our Best Vibrators of 2013 are made from high-quality materials; they're quiet; and they impart unbelievable, unrelenting vibrations. These are our expert picks: the vibrators we're positive that women will enjoy most. Buzz in the New Year with one of our Best Vibrators of 2013.
Vibrators.com is run by parent company PriveCo, the world's most private company. PriveCo Inc. sells anything that would be embarrassing to buy in the store or pharmacy. PriveCo operates 9 retail sites including
ShopInPrivate.com
,
Bachelorette.com
,
Vibrators.com
, and
RomanticGifts.com
. PriveCo has privately delivered over half a million packages to over 75 countries. PriveCo offers easy shopping, fast delivery and holds your personal information in the strictest of confidence.
Tom Nardone, the President of PriveCo, The World's Most Private Company, is available for questions, comments or conversations at 1-800-809-0610.