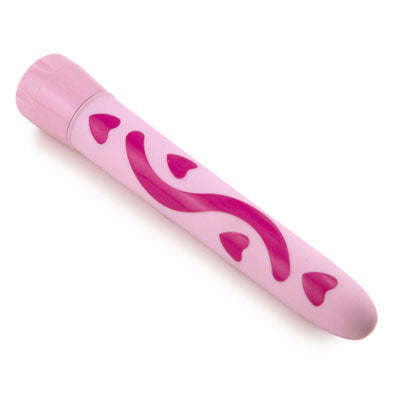 The Best Valentine's Day Gifts at Vibrators.com - February 8th, 2011
Tired of giving and receiving traditional Valentine's Day gifts like flowers and chocolates? Show your lover your passion still burns strong with a gift from
Vibrators.com
. Sharing a sex toy or a romantic game can be the ultimate intimate experience, whether you've been together 10 weeks or 10 years. You'll use these gifts on Valentine's Day and beyond.
Our favorite gifts this year:
Forever Yours Vibrator
- The Forever Yours Vibrator is a strong vibrator with a lovely innocent look. This pink vibrator features multiple speeds and waterproof versatility, and its quality construction merits a one-year warranty.
Nookii
- The sexy Nookii game is our favorite new game for couples. Roll the dice and take a chance at total pleasure with your partner. We like this game because of its creative take on love and lust. You'll have an amazing time pleasuring your partner.
I Love You Postcards
- This collection of 40 romantic postcards is sure to melt your lover's heart over and over. Send them on random days throughout the year to up the romance in your relationship.
Lelo Massage Candle - Vanilla and Cocao
-- Lelo is a high-end European company that only puts out the best sensual products. This soy massage candle burns slowly and boasts a sweet, decadent scent. Just burn the candle, blow out the wick, and use the runoff as a sensual massage oil.
Lelo Siri
- If giving a vibrator for Valentine's Day sounds like a good idea, why not give the best? The Lelo Siri is whisper quiet, strong and perfect for couples.
Romance Vibrator
- The Romance Vibrator is a great vibrator that she'll love. This vibrator is virtually silent, with a strong motor. She can even use it in the tub. It's very discreet and excellent for couples with children.
Luxury Vibrating Panties
- Make date nights steamy with the Luxury Vibrating Panties. These soft, sexy lace panties feature a vibrating bullet. The control works from up to 20 feet away, so you can control her pleasure from across a crowded bar or intimate dinner table.
Stretchy Wireless Vibrating Couple's Ring
- This vibrating ring features two vibrators, giving double the pleasure. This sex toy is small, quiet, and worn during sex. It's perfect for sharing with your lover.
About
Vibrators.com
: Vibrators.com helps you find the perfect vibrator for you, in a safe, professional and private environment. Vibrators.com is brought to you by PriveCo, Inc., the world's most private company. Since 1998, PriveCo has privately delivered over 500,000 packages.
Please visit Vibrators.com to find these popular gifts. Tom Nardone, the President of
Vibrators.com,
is available for questions, comments or conversations at 1-800-809-0610.
PriveCo Inc. is based in Troy, Michigan.
Call us at 1-800-809-0610 Monday-Friday 9:00 AM - 5:00 PM.