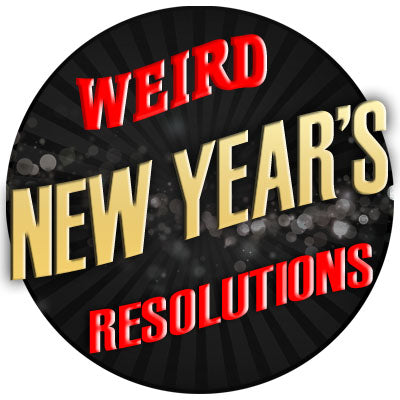 ShopInPrivate.com Develops 15 Weird New Years Resolutions Dec. 20, 2012
Are you almost perfect but still looking for an early January activity? So are we! Well my friend, here is a list of New Year's resolutions that ShopInPrivate.com can help you with. Each resultion involves a strange personal product and when you want to buy something strange, and you don't want anyone else to find out about it, ShopInPrivate.com – The World's Most Private Store is the place to visit.
So please, read our list of possible New Year's resolutions and click the link to see what product will help you attain it. Be warned though, it is a strange list and the products are…embarrassing.
15 Strange New Year's Resolutions from ShopInPrivate.com
I'm going to tone my muscles, all of my muscles.
(click here to see what we are talking about)
.
I resolve to attain a new position, even if the amount of work it takes is uncomfortable and it seems risky. (
click here, are you getting this?
)
I resolve to be more manly this year. (
click here, are these funny?
)
I'm going to campaign for cleaner air in 2013. (
click here, they are supposed to be funny
)
I'm going to improve my oral communication skills. (
click
)
In 2013 I pledge to create more tasteful output. (
ugh!
These are awful)
I'm going to get six pack abs by any means necessary. (
really
?)
I resolve to share more things with my spouse this year. (
Oh boy
!)
In 2013 I am going to save money by purchasing products I use all the time in bulk. (
I wish!
)
I will buy one new piece of exercise equipment this year and invite all of my female friends over the house to show me how to use it. (
he he he
)
I will try to be less callus. (
zing
!)
I will do a better job of coordinating colors this year. I will start by matching the curtains to the drapes. (
ba dump bum
!)
I am going to try eating more types of salad this year. (
yuck
!)
I resolve to get better at controlling my outbursts in 2013. (
ha ha ha
)
My friends have been suggesting I try something new, well this year I am going to. (
oh no! I'm glad this list is over.
)
About ShopInPrivate.com
ShopInPrivate.com is the world's most private store
. We sell anything that would be embarrassing to buy in person. If you have an embarrassing condition that needs attention, you can shop in private for a cure at ShopInPrivate.com. The purchase will be easy, delivery will be fast, and we hold your personal information in the strictest of confidence. We hope you have a great 2013, full of humor, free of embarrassment.
Tom Nardone, President of ShopInPrivate.com, is available for questions, comments or conversations at 1-800-809-0610.