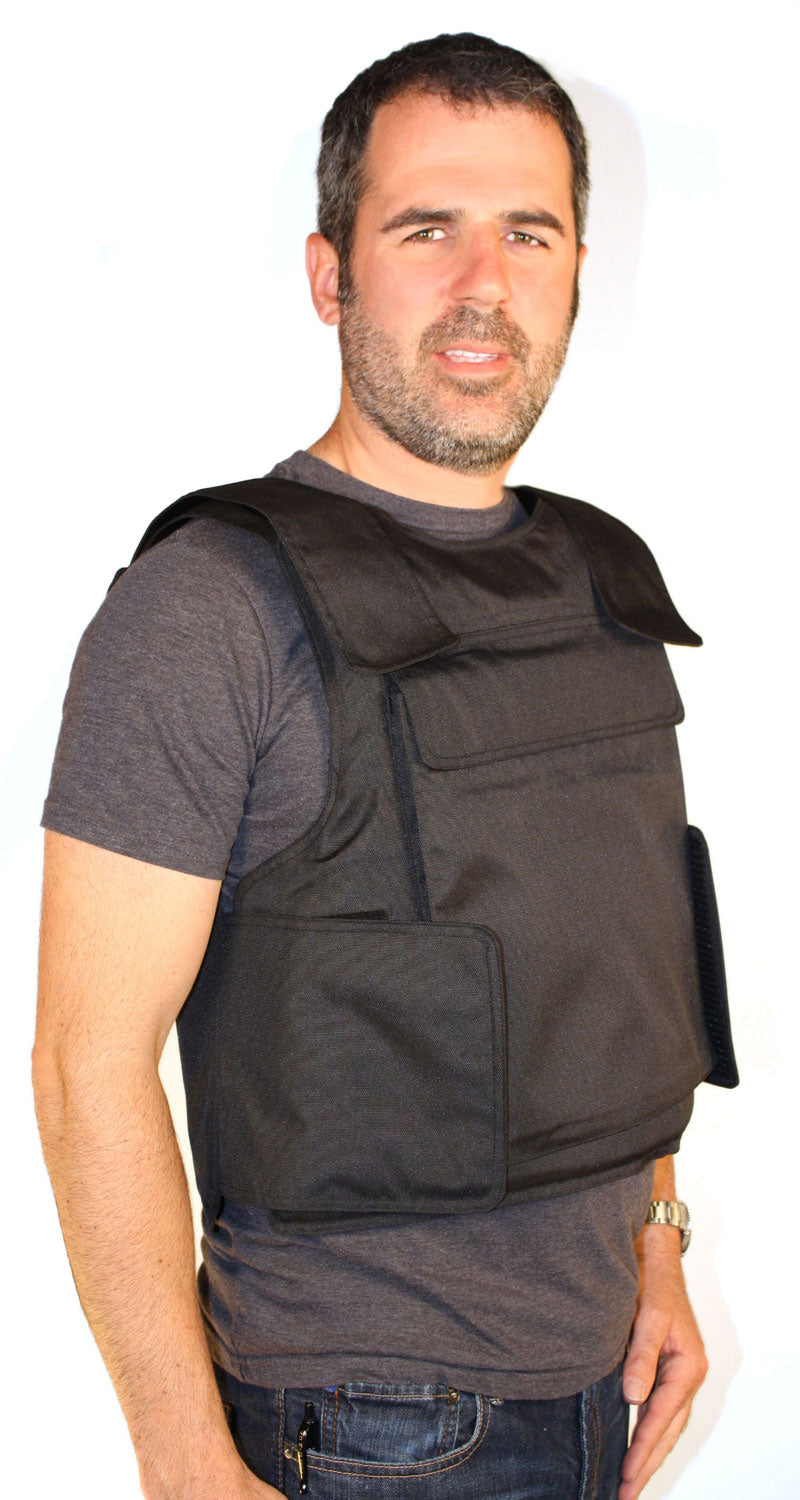 PriveCo Introduces BulletSafe - The $299 Bulletproof Vest - July 30, Troy MI
PriveCo Inc. is proud to introduce
the BulletSafe Bullet Proof Vest
. Bulletsafe is a great bulletproof vest at an unbeatable price. The MSRP on this Level IIIA vest is just $299, while other companies offer a suggested price of $599 to over $1,000. Our price is revolutionary because it will allow more people access to the safety and protection that a bullet proof vest provides. The BulletSafe vest may be the first bulletproof vest within reach of every man.
Bulletproof vests are used on the job, at the range, on the street, or in any other potentially life-threatening situations. Price is a huge factor in converting customers from thinking about buying a bullet proof vest, to making the investment. A price tag of $299 on a tested, guaranteed IIIA bullet proof vest makes a bulletproof vest available not only to serious shooters, but to the layperson as well.
The BulletSafe Bullet Proof Vest offers level IIIA protection. Level IIIA (3A) is the highest level attained by any fabric vests and tt will meet the needs of most every customer. Level IIIA means the BulletSafe vest will stophandgun bullets up to and including a .44 Magnum. This is exactly the device to keep customers safe. The vest is comfortable, easy to fit, and secure. Unlike many bulletproof vests with prices under $500 the Bulletsafe vest comes complete with armor pockets in the front and rear for future upgrades.
BulletSafe.com offers just one bullet proof vest. This simplifies the shopping process for the customer and allows us to keep the price unbelievably low. We chose one style of vest that would be as useful as possible to as many people. We offer five sizes from Small to 2XL for the perfect protective fit.
Visit BulletSafe.com for more information on purchasing single and wholesale vests.
BulletSafe.com is operated by PriveCo Inc. We have been in business since 1998 and we operate out of our office and warehouse in Troy, Michigan. PriveCo owns and operates a number of medium-small retail websites that sell items that are difficult to ask for in person. Inexpensive Bullet Proof Vests seemed like a good retail venture for the company and we are happy to put our support team and expertise to use in getting customers great products at an unbeatable price.
PriveCo has privately delivered over half a million packages to customers everywhere. PriveCo Inc. is based in Troy, Michigan. Tom Nardone, President of PriveCo, and a former military equipment Test Engineer is available for questions or conversations at 1-800-809-0610.