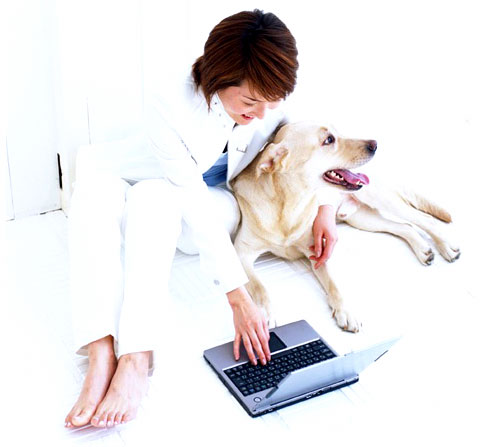 Private Online Therapy at iTherapy.com - September 1st, 2005
iTherapy.com Launch Brings Therapy To You

Are you worn out after these long summer months? What if you had a listening ear at your disposal? Isdera Corp. is changing the face of therapy with the launch of their new website, iTherapy.com. At iTherapy.com, you will find valuable advice and coping strategies offered by an artificially intelligent chatbot. Developed by a team of experts, the chatbot is free to use. The chatbot is currently in the initial stages of development, but as it grows smarter, it will become an efficient therapist.

Research shows that many Americans need iTherapy.com. People wait too long to seek the help of mental health professionals. Most wait 10 years before receiving therapy for a disorder.

iTherapy.com works with your lifestyle. You won't have to take off time from work or rearrange your schedule to fit in visits to a therapist's office. This sort of convenience and lack of aggravation is what most Americans need when incorporating therapy services into their lives.

Isdera Corp. is looking for investors to help in their mission to help others.

"We're looking for people that share our vision that an artificial intelligence would make the perfect therapist," explained Isdera Corp. President Tom Nardone. Nardone is a proven leader in the field of preventing embarrassment by using technology.

"The chatbot is private, convenient, available anytime, and only interested in listening to you," he said.

To prepare for the creation of the chatbot services, in early 2005 Isdera Corp. launched their first artificially intelligent online chatbot. The Privacy Robot at PrivacyRobot.com answers visitors' embarrassing questions, offers advice, and provides possible places to find solutions. Since its launch, Privacy Robot has answered approximately 2,600 questions per week.

iTherapy.com is an extension of Isdera Corp.'s privacy services. Their most popular website, ShopInPrivate.com allows customers to purchase drug store items online, in the privacy of their homes.

To help fund their latest project, Isdera Corp. has applied for a Small Business Innovation Research (SBIR) grant to gain monetary support from the government. They anticipate hearing about the award money in March 2006. They plan to use this grant to further develop the chatbot's services and encourage users to seek therapy earlier in life.

To find out more information or receive a business plan, contact Tom Nardone at 1-800-809-0610.