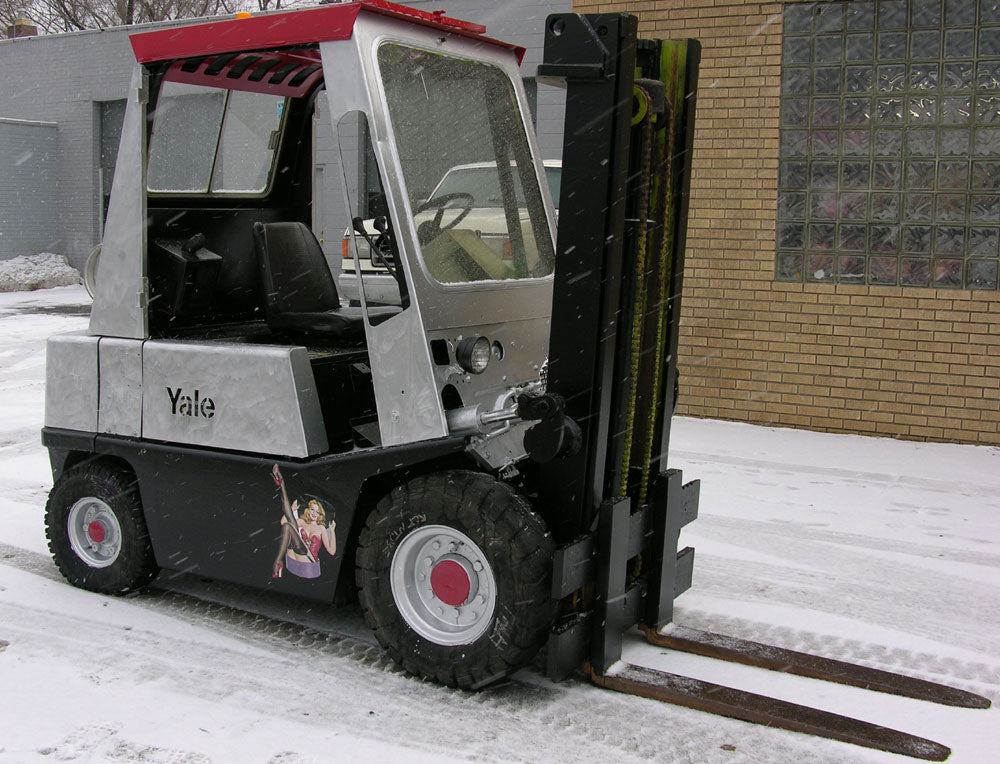 Pimp My Forklift - PriveCo Pays A College Student To Visually Revive Their Hi-Lo - January, 2009
PriveCo Inc. is the proud owner of one of the city's hardest working forklifts. Bessie is her name and she is tireless in her efforts to load and unload trucks at our warehouse. Recently, Bessie was treated to a complete makeover.

Art student Christina Smith was given Bessie as a blank canvas. In two days Christina, a student at CCS, the College for Creative Studies transformed Bessie from a tired and rusty piece of industrial machine into a gorgeous hot rod babe. (click the small image to see the "before" photo)

Bessie now stands proud. With her new look and attitude she matches the rest of PriveCo. She is unique, talented and hardworking. You can find Bessie parked outside the PriveCo warehouses in Hazel Park, Michigan. Rain, snow or shine, she has no trouble with the elements.

What's next for Bessie? Unfortunately she cannot attend car shows or cruise-ins. Her top speed is only a few miles per hour. She does have some new 8-ball style knobs on order. After all, you can't expect to raise and lower her forks with just any lever. Perhaps we'll reupholster her seat in a leopard print.