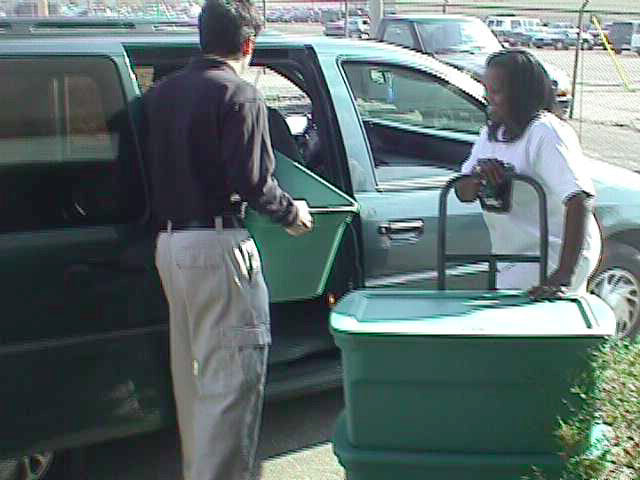 Let Us Explain How We Offer Great Prices.
PriveCo offers competitive pricing. While developing our business plan we determined that it was possible for us to offer pricing that was competitive with leading pharmacies while offering privacy and convenience. Here is a summary of how that is possible.
Factors that contribute to
PriveCo's low prices:
Low Rent - Our Warehouse is located in the back of an industrial park. By locating where rent is significantly cheaper than a retail store or pharmacy, we can reduce our costs.
Volume - Our present size is equivalent in sales to a small pharmacy, however, we only carry 1500 different items. We can take advantage of volume pricing that other businesses our size cannot.
Inventory Efficiencies- We stock everything we sell. In fact we keep about 1 months inventory on hand at all times. At times this can seem like a lot of merchandise and indeed we had to move into a larger location on January 1st 2003. However, when you compare the amount of merchandise that a traditional store or pharmacy has to carry we carry much less. Carrying less inventory is financially efficient and saves money.
Sales Tax - Unless you live in Michigan, your purchase will be exempt from sales tax. This may be a significant savings.
Lightweight items - The items we sell lend themselves well to online purchase. They are generally lightweight, compact, and easy to ship.
Efficiency - We try our best not to waste money and so far have been doing quite well. Tom (the President) sets a good example, he drives a very reliable (but very dorky) 1999 cargo van and uses a desk he received for free.
Publicity - As a young company with a new idea we have received quite a bit of free publicity. This has saved us a bundle on marketing costs. We have tried to roll this into business growth and our method for doing this was to lower prices.
Competitive Mentality - We carefully monitor competitor prices and make sure that we live up to our promise.
Factors that may keep us from
having the best prices:
We don't send unsolicited e-mail. Unfortunately Spam has become a financially effective method of marketing. Competitors that use Spam can save money and sometimes offer lower prices. We believe our strategy of discretion and privacy will be better in the long term.
We cannot afford to lose money. Isdera Corp. is a privately owned company with limited resources to fund its growth (we mortgaged our houses). This keeps us from offering products at below cost.
We don't screw you on the shipping costs. I think we all know this trick.