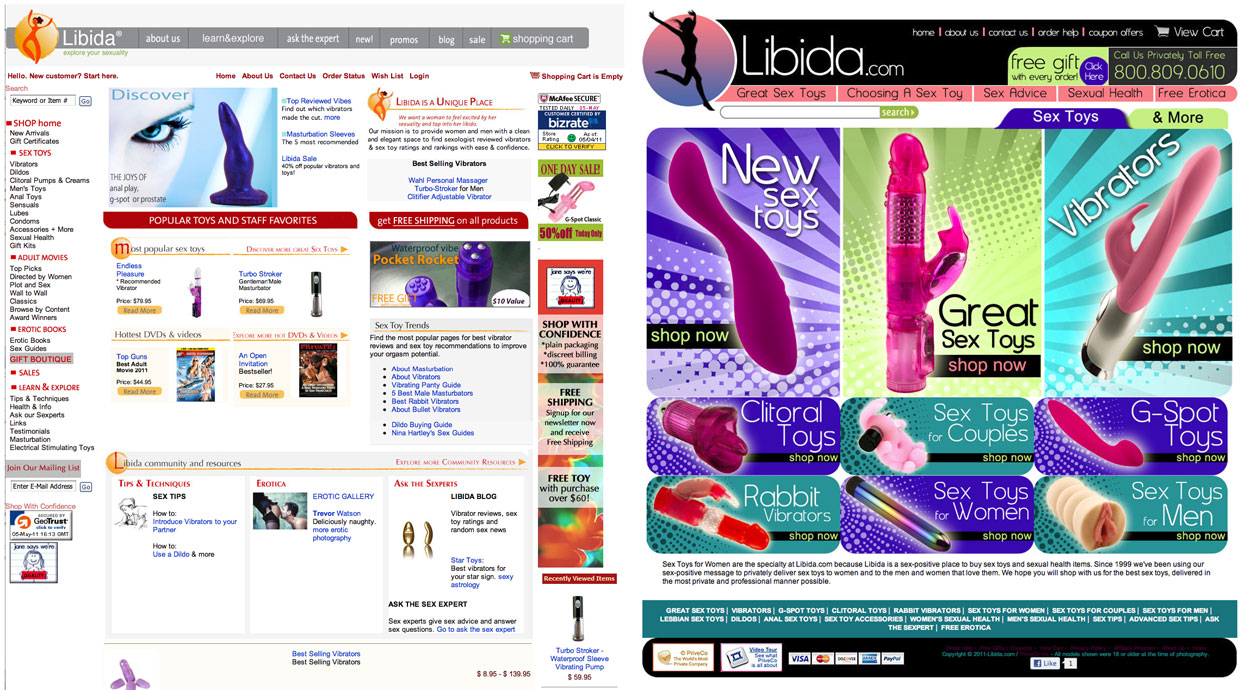 Libida.com Purchased By The World's Most Private Company - June 13, 2011
PriveCo, the world's most private company, is pleased to announce that it's acquired Libida.com, an enhanced sex toy store that helps women get excited about sex and sexuality. Libida.com was created in 1999 by sexologist Petra Zebrov. The site boasts hundreds of sex-positive articles written by five PhD sexologists. These info pages range in topic from sex tips to sex toy reviews to sexual health. Libida.com also carries the best sex toys on the market, made especially for women's specific sexual needs and desires.

Libida.com piqued PriveCo President Tom Nardone's interest because of its empowering, sex-positive mission. Libida.com features hundreds of articles written by top sex therapists and sexologists, making it one of the best sexual resources for women on the web.

"PriveCo also runs Vibrators.com another sex-positive retailer, so Libida.com was a natural fit for us," says Nardone. "I was impressed by the high-quality reviews and articles on the site, as well as by the products they offered and their stance on customer privacy. Libida.com is an extension of our brand: they're a small company, they only carry the best vibrators, and they care about their customers."

Since acquiring Libida.com, the creative team at PriveCo has been busy designing a new website that's attractive, fun, user-friendly and easy to shop. Now customers can easily browse the site to find sex toys for women, sex toys for couples, sex toys for men, sex tips, sex toy reviews, free erotica and more.

About Priveco: PriveCo, Inc., the world's most private company. Since 1998, PriveCo has privately delivered over 500,000 packages. PriveCo runs Vibrators.com, Bachelorette.com and Libida.com, along with other webstores.