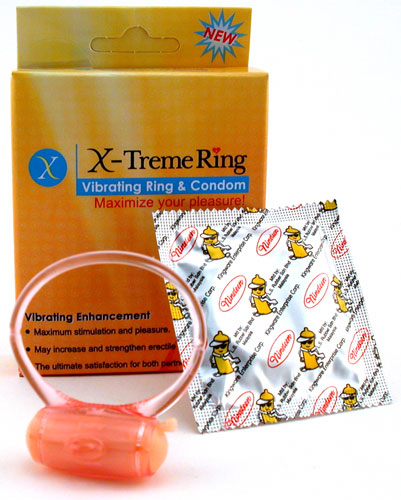 Introducing The Vibrating Condom - December 1, 2004
A new vibrating condom has hit the shelves at ShopInPrivate.com. To many, wearing a condom has always meant a reduction in pleasure. This condom hopes to reverse that belief by increasing sensation and pleasure for both partners.

The vibrating condom combines the health and sexual benefits of three other products into one item. For years, sex therapists have recommended vibrating rings as ways for couples to increase shared pleasure. Penile rings are also recommended by urologists to restore the firmness of erections. Finally, condoms are universally recommended as birth control and as an disease preventative. The vibrating condom provides couples with all of these benefits.

"This product combines portability and ease of use with effective stimulation for both partners. We expect women all over will be introducing their partner to the vibrating condom." Says Tom Nardone of ShopInPrivate.com. ShopInPrivate.com specializes in products that are embarrassing to buy at the store or pharmacy. Condoms have always been a staple item at their site. "A vibrating condom was a natural fit for our company. When I saw it, I thought that people would really want to shop in private for that." Says Nardone.

About ShopInPrivate.com
If you have an embarrassing condition that needs attention, you can shop in private for a cure at ShopInPrivate.com. The purchase will be easy, delivery will be fast, and we hold your personal information in the strictest of confidence. Tom Nardone the President of ShopInPrivate.com is available for conversations at 1-248-744-3580.