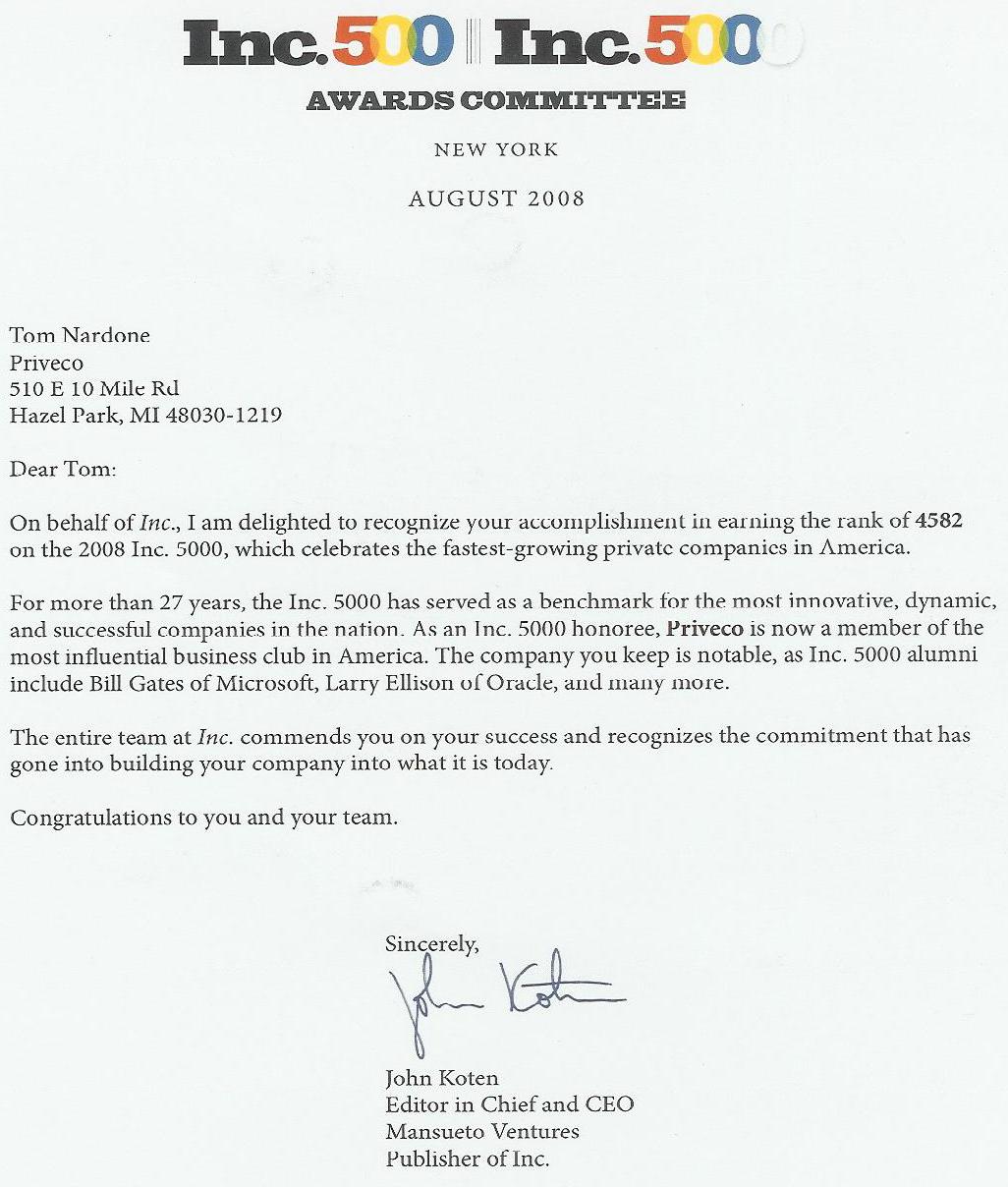 Good Thing It Isn't The Inc. 4,500. August, 2008
Hi Folks, Your friend Tom from PriveCo here. Have you ever heard of the Inc. 5,000? Maybe the Inc. 500? For those of you unfamiliar with the Inc 5,000, it is a list of the 5,000 fastest growing companies in the US. The list used to be smaller and was called the Inc 500. Apparently, a list of five hundred companies wasn't long enough. Last year they expanded it an order of magnitude. Now it includes 5000 companies.

You might say that the expansion was more about marketing and revenue generation than about honoring individual companies. I mean, who cares about the 4,900th fastest growing company in the US? I certainly don't. I care about the 4,582nd fastest growing company because that's us!

That's right. Booyah! We're bad! We're all that. Of course, if they hadn't expanded the list to include so many companies we wouldn't be on it. The people at Inc. aren't stupid though. After all, I just spent $180 on a commemorative plaque! It will sit on the wall next to last year's plaque. Last year we ranked 4,902.

At this rate, in 20 years we'll make the Inc. 500 and actually get our name in the magazine.