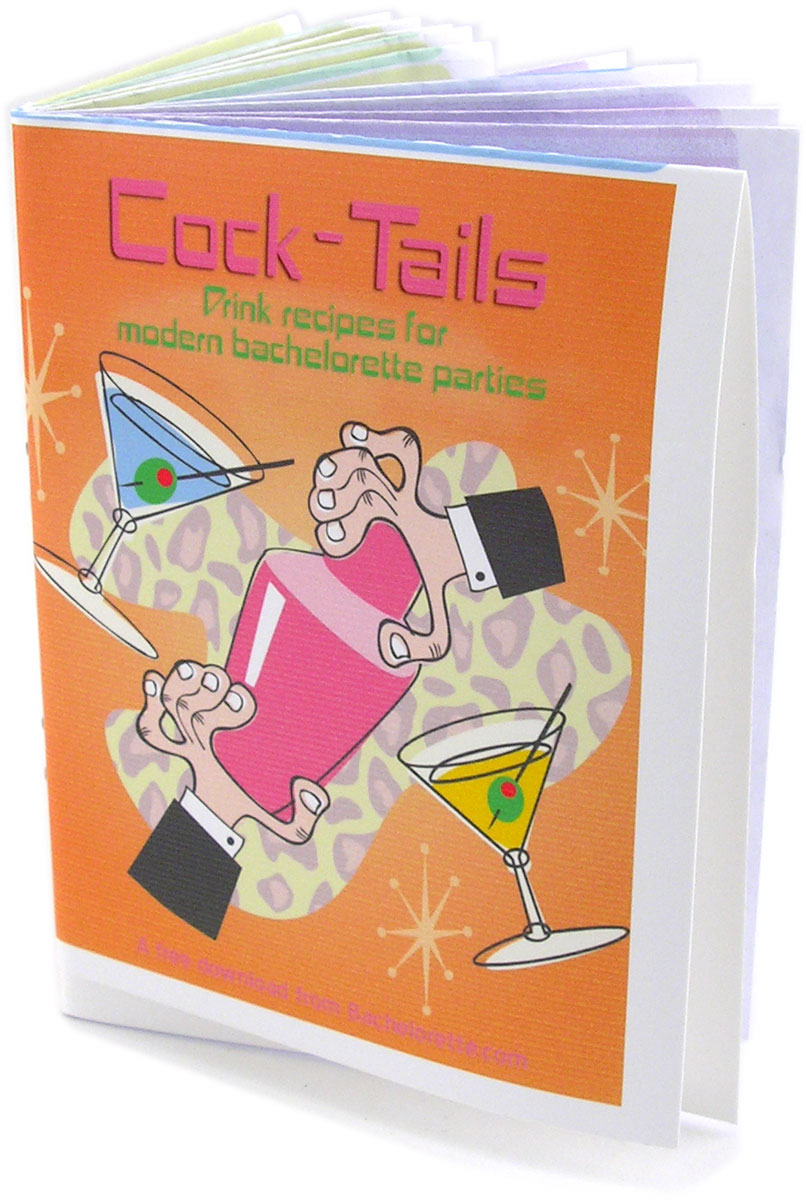 Free Bachelorette Party Drink Booklet - Cock-Tails by Bachelorette.com - June 11, 2009
Bachelorette.com is proud to release Cock-Tails, a free drink recipe booklet that lists popular drinks for naughty bachelorette parties. Featuring the recipes for shots, mixed drinks and martinis, Cock-Tails will turn any bachelorette party into a wild night filled with Sex on the Beach, Silk Panties and Orgasms. This free booklet can only be accessed at
https://www.bachelorette.com/pages/cock-tails
Bachelorette.com
is putting out Cock-Tails to help women planning bachelorette parties create the wildest "last night out" ever. Bachelorette parties can be difficult to pull together, and every last bit of advice helps. These crazy drinks will make every party awesome.
The Cock-Tails booklet can be downloaded and printed instantly. Party planners fold the six sheets of paper into a 22 page booklet of great drink recipes and ideas. Cock-Tails is the best booklet of bachelorette party drink recipes in existence and it is completely free!
Bachelorette.com has a long history of offering free items for bachelorette party planners. We offer free party invitations, bachelorette party game ideas and free gifts with every order. See
https://www.bachelorette.com/collections/specialoffers
to see all of our free offers.
Bachelorette.com is the world's largest bachelorette party store. Bachelorette.com carries everything that makes the perfect party, whether it's a family affair or a wild night out on the town. We've got party games, tiaras, t-shirts, decorations, penis cakes and straws, and tons of party planning advice.
Bachelorette.com is run by PriveCo, the world's most private company, you'll note that free downloads from Bachelorette.com don't require you to provide any personal information, that is because Bachelorette.com does not keep a mailing list and does not use any form of e-mail marketing. It is a truly private place to shop.
PriveCo Inc. is based in Hazel Park, Michigan. Tom Nardone, President of PriveCo is available for questions or conversations at 1-800-809-0610.