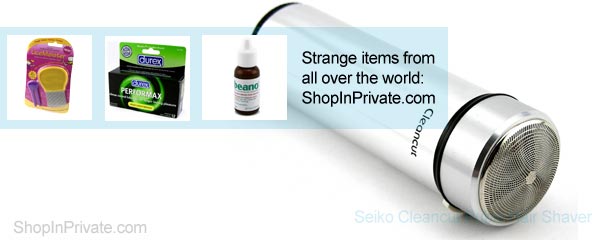 Defending Your Privacy - May, 2008
Privacy changed in 1998. It was a great year. That was the year that ShopInPrivate.com, the world's most private store was launched. People could finally shop for items that they want in complete privacy. Now, almost ten years later,
ShopInPrivate.com
still maintains the world's most private store.
The idea for ShopInPrivate.com came from the observation of early Internet users. At the time, Internet users seemed to enjoy porn surfing and chat room love affairs. We reasoned that people pursued these activities because of the anonymity that the Internet provides. We further reasoned that embarrassing products could be purchased in the same way, privately. Our short business plan drew rave reviews. ShopInPrivate.com was born.
Unlike the birth of later dot-com companies, ShopInPrivate.com was a small undertaking. Tom Nardone worked nights on the website while maintaining his day job. He financed the venture with his own savings. It ended up a big success. By the end of 1998 the business offered a paltry 48 products and had revenue of $14k. 1999 saw revenue of $390k and in 2007 our customers bought over $3M in personal products.
ShopInPrivate.com is far from finished though. We are no longer content to have a boring, run-of-the-mill website. Although ShopInPrivate.com is a good place to buy pharmaceutical items, we are tired of looking like a drug store. We also sell sensual items but we definitely don't want to look like and adult site. Once again, we are going to forge a new path. We will no longer take cues from drug stores, adult stores, or novelty shops. ShopInPrivate.com will be unique. This year we will tell everyone how we are going to defend your privacy.
To discuss the future plans of one of the world's most unique businesses, please give us a call. Tom Nardone the President of ShopInPrivate.com is available for questions, comments or conversations at 1-800-809-0610.