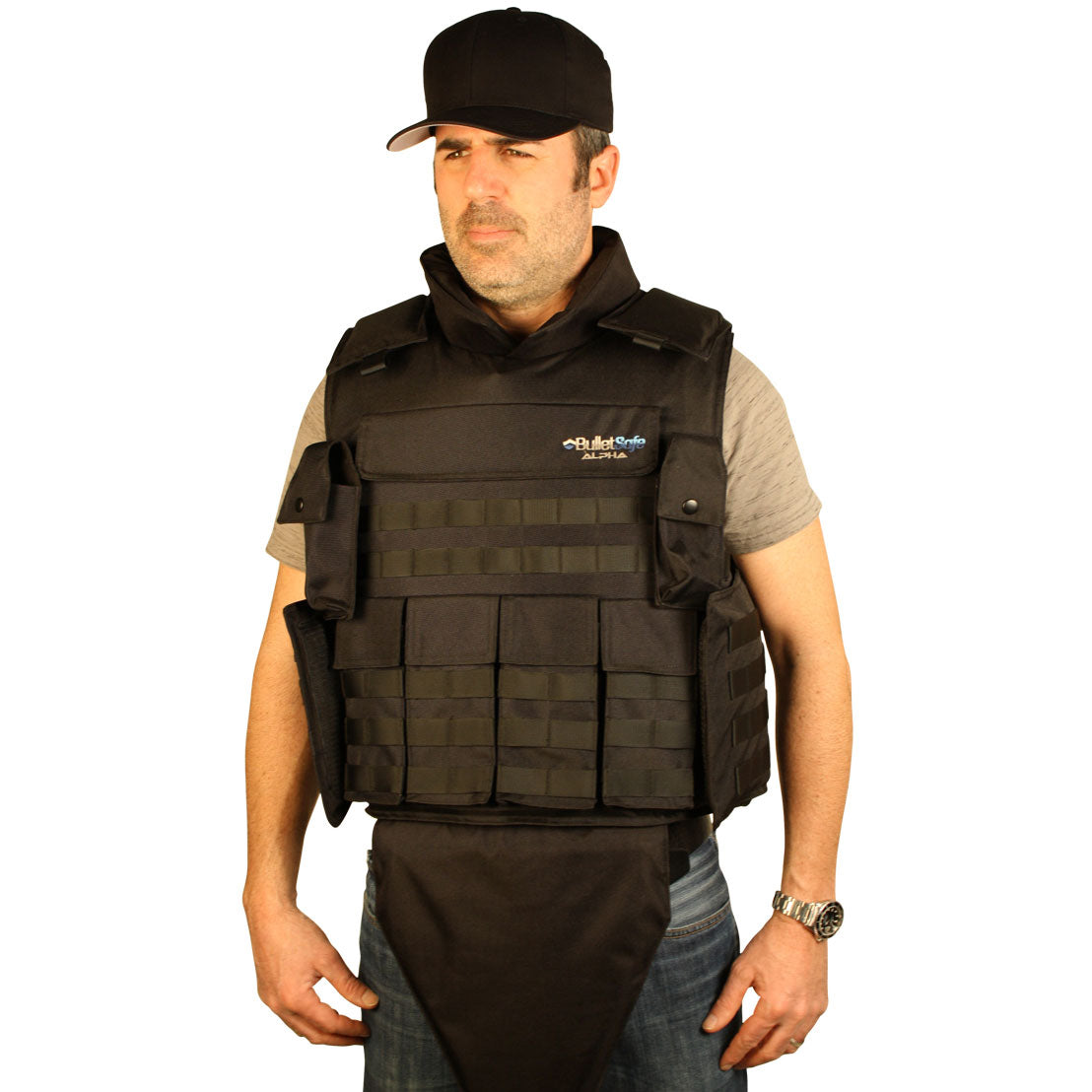 BulletSafe Introduces The Alpha Vest - Feb 27, 2015
BulletSafe, the company that previously brought you a $299 bulletproof vest is now introducing The BulletSafe Alpha Bulletproof Vest which offers twice the protecton of competitive bulletproof vests for their same price, just $699.
Why Offer Such An Extremely Protective Vest?
We introduced the BulletSafe Alpha for two reasons. First, because we wanted to show that our company offers more than just a low price. We deliver great value like our level IIIA bulletproof vest for just $299. Second, we wanted to make a truly great bulletproof vest, one that couldn't be compared to other products at any price.
How Did We Do It?
First, we set a price target. What could we offer for the price of vests from our competitors? We asked uniform stores what a vest similar to the BulletSafe Bulletproof Vest costs. The most common answer we heard was $699. So we decided to see what we could offer for $699. The answer was A LOT!
What Does The Alpha Vest Offer?
Our regular BulletSafe Bulletproof Vest offers Level IIIA protection and front and rear plate pockets so we started there. Then we added shoulder protection, neck protection, overlapping side protection, a drop-down groin protector, six utility pouches and a full M.O.L.L.E. system. It's a pretty impressive setup. The Alpha has roughly twice the protective area of standard bulletproof vests for just $699.
Where To Find The BulletSafe Alpha Vest?
Wholesale orders for Alpha vests shipped late last week, so they should be available in many of our retail locations. You can also order the Alpha Vest directly from us here. If you have any questions, please call our office at 1-248-457-6877.