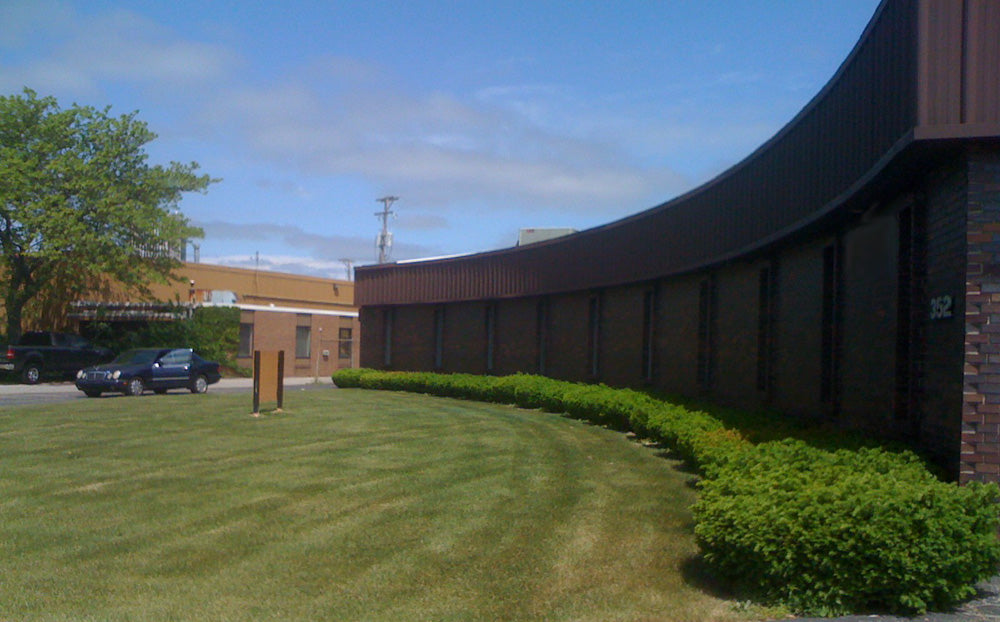 Behold! PriveCo's New Secret Lair - August 18, 2009
Looking for the secret lair of world-renowned privacy superheroes? You'll find it deep in the industrial corridors of Troy, Michigan, past winding roads lined with run-of-the-mill office buildings and scant pine trees, through the ever-present road construction and into an average looking cul-de-sac.
Behold! the ultimate den of privacy, the headquarters of
the world's most private company
. No longer confined to a tiny warehouse, PriveCo now occupies a large compound of top-secret research laboratories, communication centers, and of course, the world's most private shipping operation. PriveCo will now commence acquiring every possible privacy doodad and thingamajig to protect their customers' privacy.
PriveCo's move to larger headquarters was necessary to keep up with the demand on their websites. Sites such as
ShopInPrivate.com
,
Vibrators.com
,
Bachelorette.com
and
RomanticGifts.com
sell private items and business is booming. An impressive team of 10 employees work to make your online visit fast, fun and ultra-secure. They don't give customers' information to anyone, ever. These privacy heroes thwart information thieves with an advanced infrared security system, encryption methods, firewalls, and even barbed wire. No wonder PriveCo is the world's most private company.
PriveCo's new location will allow its employees to continue winning the battle against their nemesis, Disclosure, who seeks to leak customer information into the online and real world spheres. PriveCo is proud to keep your information safe and private, protecting its customers with everything they've got and now they've got a great new location.
Photo: PriveCo's new offices
Video: Time-lapse video of PriveCo moving into their new warehouse.
About PriveCo
PriveCo Inc. sells anything that would be embarrassing to buy in the store or pharmacy. If you have an embarrassing condition that needs attention, or a desire to own something you don't want other people to know about, PriveCo has a website for you. In business since 1998, PriveCo operates 12 retail sites including ShopInPrivate.com, the world's most private drugstore, Bachelorette.com, Vibrators.com, and RomanticGifts.com. PriveCo has privately delivered over half a million packages to over 75 countries. PriveCo offers easy shopping, fast delivery and they hold your personal information in the strictest of confidence.
Tom Nardone, the President of PriveCo, The World's Most Private Company, is available for questions, comments or conversations at 1-800-809-0610 extension 11#.