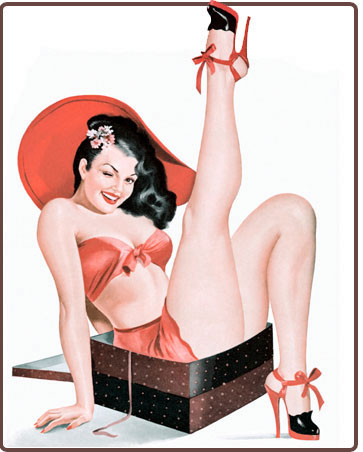 Bad Economy Good for Vibrators.com
The state of our economy has people skipping vacations, avoiding restaurants, and driving past the shopping mall. So where are people having fun these days? Apparently, they are in their bedrooms! Sales at Vibrators.com, one of the nations leading retailers of adult toys, are booming.
The site saw a 307% increase in sales last month versus November of 2007. That type of sales increase suggest a bad economy may be good for some businesses. The data from
Vibrators.com
seem to also suggest that the sales increase has gotten better as the economy has become worse. In August, when everything seemed fine, the sales increase was only 32% over 2007. September sales were 217% better than last year and October grew to 256%.
Why are vibrators selling so well this year? Tom Nardone, the owner and President of Vibrators.com has this to say. "Vibrators are an inexpensive thrill. They are affordable to anyone and unlike some purchase, like expensive shoes, they deliver a concrete result. Many customers view their vibrators not as a luxury, but as more of a necessity. After all, people will probably eliminate quite a few luxuries before they eliminate great lovemaking."
That explains the necessity of owning one, but why are sales so great this year versus last? One reason might be in the expectation of slow sales. Vibrators.com expected a slow year so they offered an aggressive promotion: a free gift and free shipping for every order. The promotion has become so successful that Vibrators.com is looking to continue it indefinitely. Not everything is perfect however. Spending habits have caused the amount each customer is buys to shrink. Revenue per order has decreased about 1% from last year, something that has never happened before. That hardly dampens the enthusiasm for the whopping growth rate.
"It is nice to be busy. Our warehouse and office staffs are just like everyone else. In these troubled times we are happy to be productive and in high demand" said Nardone.