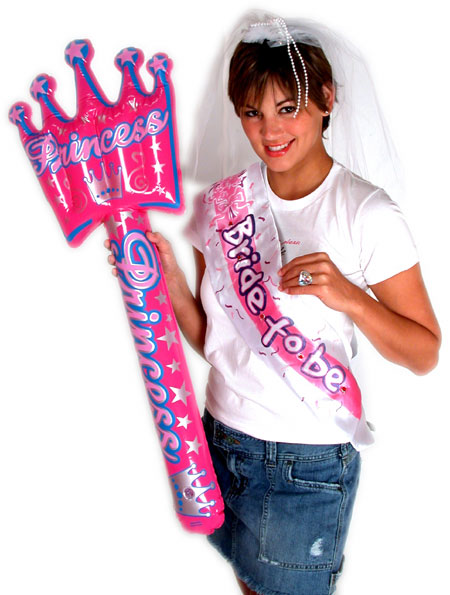 Bachelorette Party Pictures - June 1st, 2005
Replacing stock photographs with more glamorous pictures has been a big boost to Bachelorette.com. Their new, more glamorous bachelorette party pictures are helping to further distinguish Bachelorette.com as the leader in bachelorette party supplies.

"Suppliers are happy to provide digital images of their products, but these images do not tell the entire story." Says Tom Nardone of Bachelorette.com. In order to tell the whole truth, Bachelorette.com built their own photo studio and shot over 1500 photos.

For many products, a model was employed to show how various items fit. Many online clothing purchases don't work out because a large variation in size occurs. Some t-shirts are only available in size extra large making them more useful as a dress or nightgown. Other shirts are shaped for men and fit women like a wet tent. The best bachelorette party shirts are sold in women's sizes so they cut a more feminine figure.

Customers seem pleased with the new appearance. Sales jumped 20% when the new photos were published. The photographs also make Bachelorette.com a valuable media content. "We maintain magazine quality versions of the photos on the site" says Nardone. "This allows to provide free photographs to media outlets that request them".

About Bachelorette.com
Bachelorette.com is the Internet's biggest and best website for bachelorette party supplies. Tom Nardone of Isdera Corp. and Bachelorette.com is available for questions, comments or conversations at 1-800-809-0610.