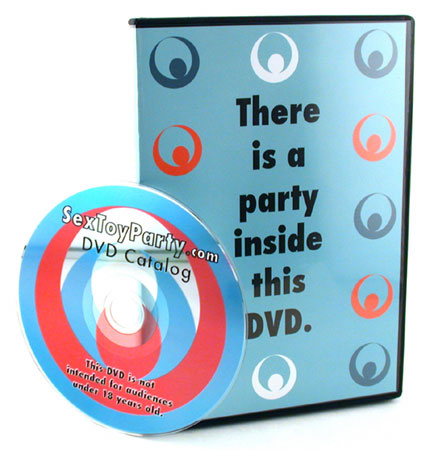 A new friend wants to host your next party. - March 17th, 2005
William Penn once said "A true friend unbosoms freely, advises justly, assists readily, adventures boldly, takes all patiently, defends courageously, and continues a friend unchangeably." Our DVD-based catalog is your friend in all of these ways. It is also the perfect host for your next party.
The
Vibrators.com
DVD-based catalog speaks freely and openly about products that can improve your sex life. It guides you through a number of products that you and your partner will love. It tells jokes, plays games, and is fun to watch. This catalog will be the life of the party.
Don't worry about introducing our catalog to your friends. It will advise them justly. From thousands of possible products we chose only the finest 30 items.
Our catalog is ready to assist by letting you know everything that we know. This DVD contains many careers worth of knowledge. In 32 minutes you can share it all. Items that you never knew existed become your pathways to a new world of pleasure.
Everything about this DVD is a bold adventure. Like a great wilderness guide it is cool and calm. It never wavers from a professional, informative approach. The adventure lies in the exotic collection of items it shows you.
This catalog is also a bold business adventure. It is the first DVD-based catalog ever produced by any company. We developed this technology to give you
your own personal consultation with a sex toy expert
. A consultation that still provides you complete privacy.
Privacy and patience are our specialties. We freely offer this catalog to anyone who requests one at Vibrators.com. After you receive the catalog, take your time. We won't e-mail or call you. When you are ready, we will quickly ship your order from our Michigan warehouse.
Hopefully, our catalog will continue to be your friend. We hope you will share it with other friends and your lover. Hopefully, as a journalist you will share the ability to request a free catalog.